Hey guys im Jake from the Sunshine Coast. Ive been on the forum for a while though id post a few pics of my car.
The story so far
I baught it two and a half years ago just after the engine had been build by the previous owner by APC Performance. After the first month of owning it I distroyed the gearbox on the way to work one morning. The car sat for a year unti afterl my ex gf and i broke up, I then I decided to get it back on the road again. I had the car on the road for another 2 months before doing a wheel bearing and boiling the brakes at the 2009 Power Cruise at QR. Since then I have just been saving and buying parts for a track build.
Current Mods....Installed/Purchused to date
Engine
Mitsubishi Vr4 4G63t conversion
Mitsubishi Vr4 wiring Loom
Bottom End
JE Forged Pistons
JE Piston Rings
SCAT Forged Rods
ARP Head Stud Kit
ARP Main Stud Kit
ACL Main Bearings
ACL Conrod Bearings
Stainless Steel Head Gasket
Gates Racing Timing Belt
Engine Blueprinted
Engine Balanced
Factory 6 bolt crank
Cylinder head.
1G Cylinder head machined to suite
JM Fabrications Intake Manifold
70mm Throttle Body
Modified Larger Breathers on Head cover
Tomei Adjustible Cam gears
BC 272 Camshafts
BC +1mm Oversized Inlet Valves
BC +1mm Exhaust Valves
BC springs and Retainers
Viston Valve Stem Seals
Supertech Valve Guides
Supertech Valve Locks
Exhaust/Turbo
Garrett GT3076R .63exhust housing
Custom made tune steam pipe manifold
Tial 38mm External Gate
3 Inch stainless Exhaust System
Super Cat mufflers and Cat
Fuel
(Currently being modified)
Dual Bosch 044 Fuel Pumps
Malpassi Fuel Regulator
½ inch / AN 8 Feed lines
3/8 / AN6 Return Lines
Billet Fuel Rail
Intank pump yet to be decided
Surge Tank yet to be made
Electronics
Haltech ECU
(new haltech yet to be purchased)
Apexi AVCR
Apexi RSM
Blitz Turbo Timer
Coil on plug Conversion
Intake/Induction
Custom Aluminum Intakes with K&N Filter
Custom Airbox in Font bar
Cold air Induction Piping
100x300x600 Core Aluminum Front mounted Intercooler
Custom Stainless Intercooler Piping
GFB Blow off Valve
Cooling
Aluminum 55mm Core Radiator
Dual 12 inch Thermo Fans
Oil cooler Kit mounted in front bar
Power Steering Cooler Fitted
Suspension/Handling
G4 Adjustable Coilovers and Dampeners
Font Strut Brace
Rear Strut Brace
Larger Front Sway Bar
Whiteline Rear Sway Bar
Rear Adjustable Camber Arms
Nolthan Bushes throughout
Pedders camber pins
whiteline anti lift kit
Braking/Wheels
Satin Black Powder coated Evo 7 wheels
Fedral RSR tyres
Mitsubishi EVO 8 Brembo Calipers
Custom Fabricated Rear brackets
Mitsubishi Evo 5 Brake Master cylinder and booster
Braided Front and Rear Lines
Stainless Brake lines Upgrade
Evo RS Brake Proportioning Valve
Evo 4 Drum hand brake setup
Drive Train
Evo 4 5 Stud Conversion
Evo 4 Front hubs
Evo 4 Front control Arms
Evo 4 Hubs in GSR Trailing arms
Evo 3 GSR Gearbox
Evo 3 Front LSD
Evo 3 Transfer Case
Evo Rear LSD
Excedy Sprung Button Clutch
Exterior
Fiberglass Evo 3 Font Bar
Fiberglass Evo 3 Rear Pods
Fiberglass Evo 3 Side Skirts
Shaved Bootlid
Genuine Aluminum Evo 2 Bonnet
Interior
Stripped out sound deading removed
Saftey 21 6pt Rollcage
Sparco pedals
Genuine Red DC5 Integra Recaro Seats
Autometer 30psi Boost Gauge
Autometer Oil Pressure Gauge
Nadi Steering Wheel
Battery Relocated to boot
Mods to come
New Haltech ECU
Install built Head
Install New Turbo
Aftermarket Lower control arms and toe arms
Genunie Evo 3 Bodykit
Retune.
Some pics of the car before it went off the road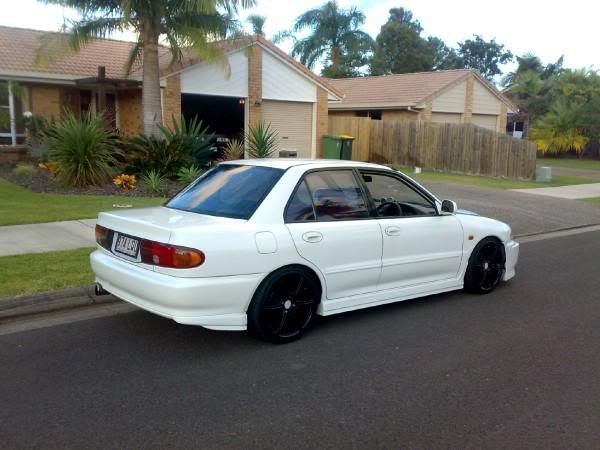 My GSR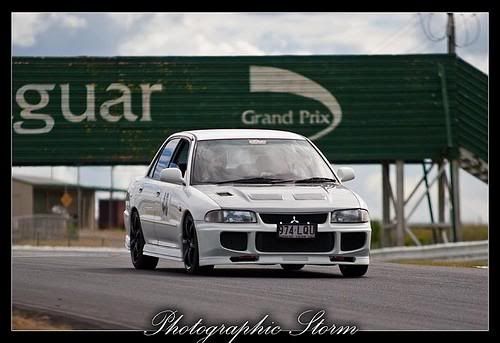 Lakeside Raceway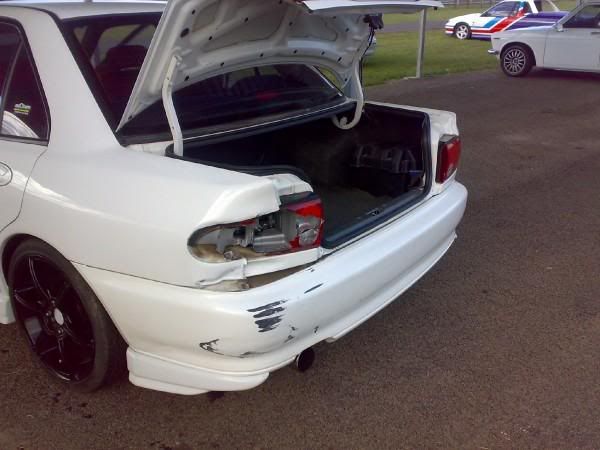 After Lakeside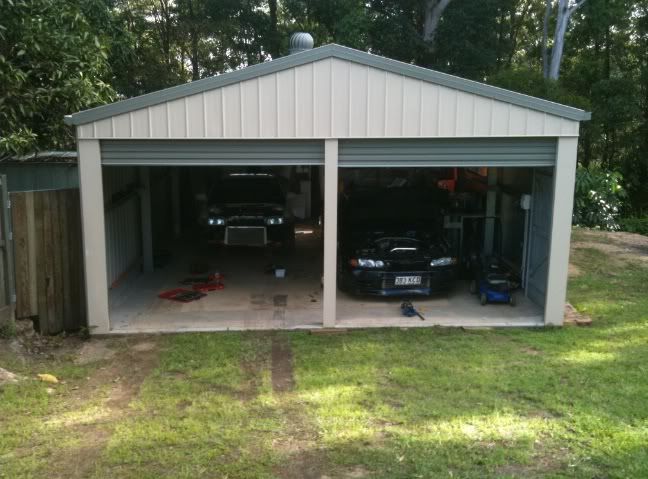 Man Land
Edited by jake, 22 November 2012 - 05:02 AM.